Marianna Taylor Memorial Scholarship Fund Proclamation and Application Forms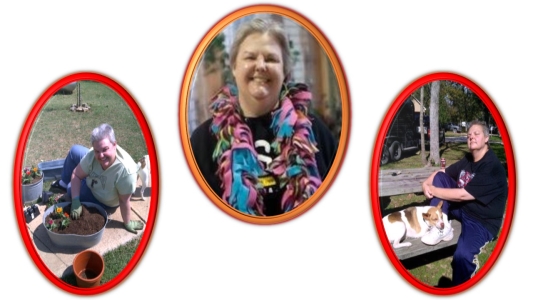 Marianna Taylor was one of the most generous and loving people you will ever meet. Mari was an active Fort Worth community member for many years. People remember her most for her smile, for her fantastic party planning abilities, for being the "door girl" for so many years at Best Friends Club, for her beautiful voice that was used to raise thousands of dollars for various organizations within our community, her dedication to TGRA and her love for her friends and community.
She touched so many people with her uplifting spirit, smile and laugh. Mari was a graduate of Baylor University and an elementary school teacher for 15 years. She believed that literacy was paramount for children and people to succeed in life. Because of that belief, she started working for the Women's Center of Tarrant County in the summer of 2008 and served as their Literacy Program Coordinator until she was unable to continue working in 2012. She worked with adults, children, tutors, and others. She had an undying belief in people, whether it was in the LGBTQ community or the people she worked with at the Women's Center.
Mari became actively involved in the TGRA and rodeo community in 2009. She held several titles, and spent countless hours raising money, singing, cooking, and doing whatever she could to help and support numerous organizations. Even while battling ovarian cancer and attending chemotherapy sessions, she would make ribbons and blankets to encourage others going through the same battle and continue to do shows and fundraise for her community. She was an angel and when she died in 2013, her loss was felt throughout the Fort Worth Community, United State and Canada Rodeo Circuit. Mari will never be forgotten by those who knew and loved her and she will always be considered an icon in the Fort Worth and Dallas LGBTQ community.
---
Following the successful completion of their Reign on 28 March 2015, Emperor and Empress XXXV, JD Swisher and Scarlett Rayne by proclamation, established the Marianna Taylor Memorial Scholarship Fund. The application with instructions is provided below. Much LOVE & LUCK to all applicants.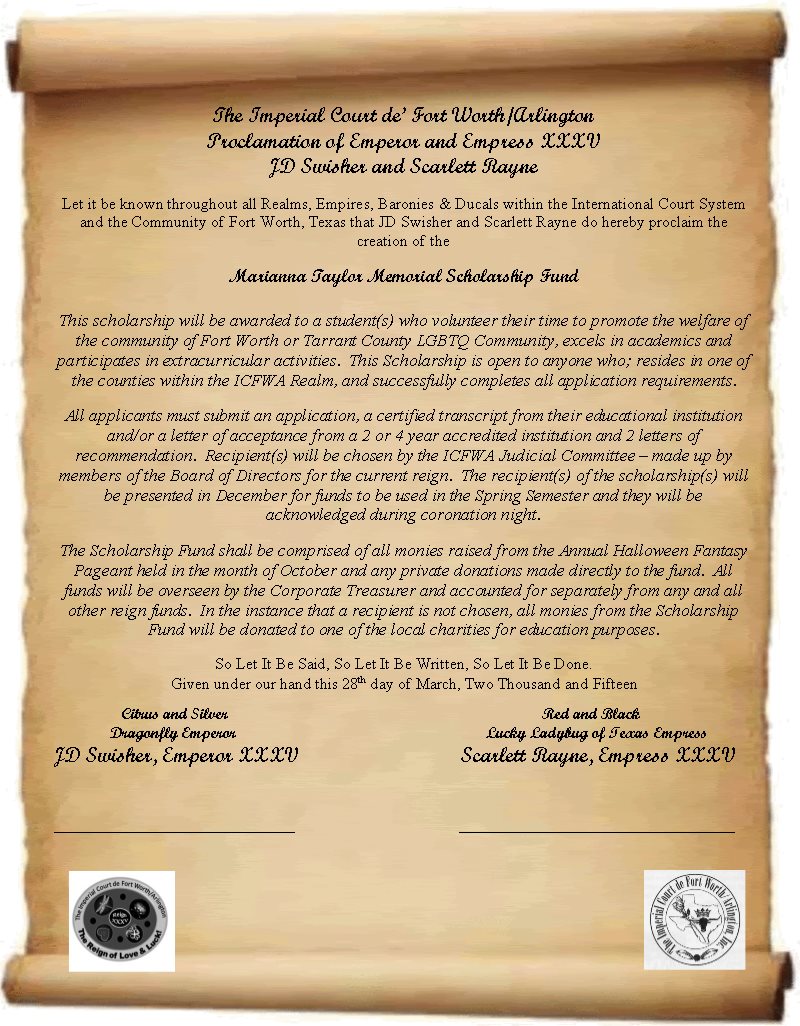 ---